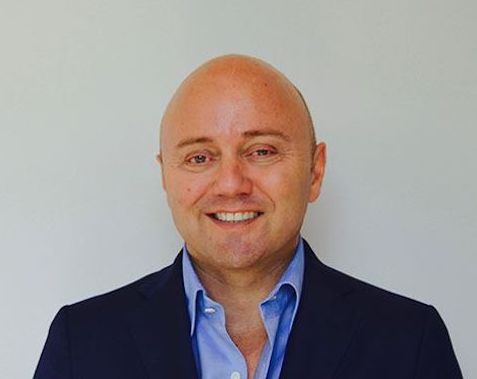 charles.thoma@cognitivecf.com
+34 645 834 828
Charles Thoma is managing partner and founder of Cognitive Corporate Finance.
Charles started his career with KPMG's Corporate Strategy group in London in 1993, where he advised large European companies on international expansion, market reviews and corporate development plans. In 1999, he moved to Paris to help set up KPMG's Strategy group, where he advised a number of French clients such as: Pierre & Vacances, Maison de la France, RATP and La Poste on strategy and reorganization issues.
In 2000, he transferred to KPMG's Restructuring group, which subsequently became Kroll Talbot Hughes and where he stayed until 2008. Charles advised a variety of European corporations, investment banks and PE houses on stressed and distressed situations relative to their investments. For two years he worked with OCP, a large, 18,000-employee, Moroccan mining group to regain control of its underperforming activities, to restructure its balance sheet and to address a wide range of problems associated with subsidiaries and JVs in other continents.
Simultaneously, Charles worked on a range of operational restructuring, bankruptcy, and ailing structured finance and securitization projects. These included: leading the contingency planning and crisis management efforts for Gate Gourmet in the UK as part of its turnaround and return to profitability; assisting with Swiss Air's exit from AOM, Air Liberté and Air Littoral through formal bankruptcy proceedings; and developing exit, restructuring and redundancy plans for foreign corporations operating in the French market.
In 2008, Charles joined Alvarez & Marsal, where he led the crisis management and stabilization efforts of a number of Lehman Brothers Holdings Inc. (LBHI) entities as part of the group's Chapter 11 proceedings. He successfully sold Banque Lehman Brothers, Lehman Brothers Asset Management France and Italy and handled, through Sauvegarde proceedings, the equity held by LBHI in the Cœur Défense RE transaction and one of its largest and most complex securitizations (over €1.6bn). In addition, Charles led the disposal of a €100m Italian RE portfolio that Lehman Brothers had as a JV while acting as executive board member of the holding company.
In addition to capital raises and disposals, Charles is an expert in the areas of Restructuring, Asset acquisitions / disposals, Debt restructurings, restructuring Securitizations and Structured finance transactions. In addition, he has held a number of CRO and interim board positions.
He holds a Bachelor's degree from the University of North Carolina at Chapel Hill and earned an MBA from the Institut Supérieur de Gestion. A Belgian national, Mr. Thoma is fluent in French, English and Spanish, has a working knowledge of Italian and speaks a rusty Russian.
Senior director
Paris and Beirut
marwan.firzli@cognitivecf.com
+33 672 99 86 13
+961 3 080 083
Marwan Firzli is Senior Director at Cognitive Corporate Finance.
 Marwan started at as an acquisitions analyst and junior asset manager with Archon Group (France), a wholly owned subsidiary of Goldman Sachs specializing in Real Estate. After his MBA, he joined Morgan Stanley Securitized Products Group as a real estate loan originator and structurer in Paris and London for the European Loan Conduit (ELOC) securitizations series.
In that role, he originated Real Estate loans ranging from $6 million to $100 million per property and participated in group loan-underwriting efforts on portfolios frequently exceeding $1 billion: Toys'R'Us European retail portfolio, warehouse portfolios, Portuguese Government Sale and Lease Back, EDF residential portfolio across France, Thyssen residential portfolio across Germany, Carrefour's Spanish portfolio of hypermarkets.
He has underwritten large granular Real Estate portfolios as well as distressed assets and portfolios within bank defeasance structures. He has also assessed single properties in the $10-million range as well as trophy assets worth individually in excess of $200 million. In 2005, Marwan relocated to Beirut where he assessed multiple potential investment opportunities, and between 2007 and 2011, he participated in the structuring, fundraising, and launch of the SHUAA MENA Hospitality Fund as Fund Manager and the SHUAA Saudi Hospitality Fund as Deputy Fund Manager tasked with developing hotel properties managed by Rotana Hotels across the region.
In 2011, Marwan joined The Unit in Lebanon, where he led the advisory team on buy-side and sell-side engagements for the acquisition, sale, financing, re-financing and development of multiple properties portfolios, as well as advising on mid-size corporate finance transactions. The mandates included pre-transaction business plan, negotiations, due diligence, financing, closing, and implementation of a post-acquisition strategy.
Among the many transactions covered at The Unit, he counseled the Saudi owner of a $200m facility-management and pre-fabricated homes group of companies on value-creation ahead of search for strategic buyers, including diversification in the client-base, lengthening contract terms, controlling receivables, and searching for export markets. He also advised on the launch of Real Estate investment and development vehicles in Cyprus and Algeria, including business plan, legal structure, investment memorandum, financing memorandum, search for investors.
He holds a Bachelor of Commerce Joint Honors in Economics and Finance from McGill University as well as an MBA in Finance and International Business (Beta Gamma Sigma Honors) from Columbia Business School. Marwan is fluent in French, English and Arabic, and has working knowledge of Spanish.
mido.talhouni@cognitivecf.com
+34 677 807 588
Mido Talhouni is a graduate from IE Business School's Master in Management, with a Bachelor in Finance from Concordia University in Canada.
Since joining CCF in 2016, Mido has originated and worked on a number of projects for the firm, and significantly contributed to deepening and extending the firm's network in the Middle East and Europe.
Mido is currently focused on transactions in Europe, the Middle East and Africa, advising corporates as well as investment funds.
In the Real Estate space, Midofocuses on 4* and 5* Hotels in Europe.
Prior to joining CCF, and as part of his studies, Mido worked in various companies including: Euro-Phoenix Advisors (Budapest), Yahoo! Inc. (Dubai), Eversheds LLP (London)
Mido speaks English, Arabic and has a working knowledge of Spanish
Yanji Fu is a graduate from IE Business School's Master in Management and Universidad Nebrija's Tourism Management, with a Bachelor degree in Communications and an exchange year in Nottingham during university.
Yanji joined CCF in 2017 and is currently focused on transactions in Europe, China and the Asia-Pacific region, advising corporates as well as investment funds.
In the corporate advisory space, she focuses on technology transactions: pre-Series A, Series A and Secondaries. In the Real Estate space, she focuses on Offices and Logistics.
As part of her studies, Yanji has also worked in various tourism and culture organizations in Madrid.
A Chinese national, Yanji speaks Mandarin Chinese, English and Spanish. Prior to joining CCF, Yanji worked with Ruder Finn in Shanghai as a PR account executive for two years.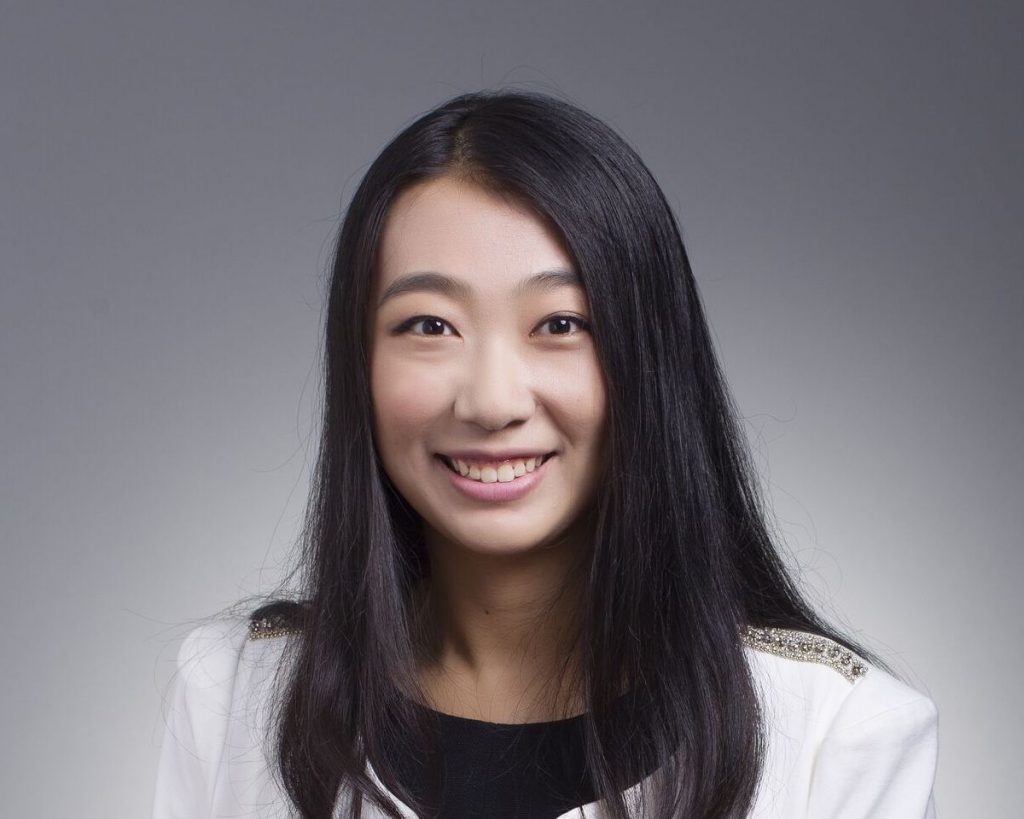 yanji.fu@cognitivecf.com
+34 657 143 092
lee.mays@cognitivecf.com
+34 659 857 841
Lee Mays is a Senior Advisor at Cognitive Corporate Finance.
Lee started his career in corporate finance as a relationship manager in the Citibank North American Bank Group, where he specialized in the origination and underwriting of long-term variable rate bonds for not-for-profit healthcare chains. He moved to Citicorp Real Estate in Madrid in 1988, where he originated and underwrote singular project finance transactions including the development of the Parque Sur regional shopping center and the Senior and Junior debt for the Castellana 278-280 speculative office project that became the headquarters for Repsol.
In 1993, Lee joined Argentaria as Director in their newly formed real estate business unit for development of residential and commercial properties. He was team member and/or project manager for multiple investments including a 1.000 home residential development portfolio in four Spanish capitals, the Operación Chamartín now re-branded as Madrid Nuevo Norte, and Argentaria Propiedad, F.I.I., one of the first three REITs in Spain.
In late 1996, Lee joined Hines as one of two project managers for the Diagonal Mar project, a 34 hectare mixed-use project in Barcelona including 340.000 m2 of retail, residential, office and hotels. Other projects spearheaded by Lee were the award winning Pórtico office building and the iconic Zielo Shopping retail center in Madrid.
In late 2007, Lee returned to real estate project finance as the Managing Director in Spain for Westdeutsche ImmobilienBank, where he oversaw a 1.5 billion euro portfolio of performing and non-performing commercial mortgage loans.
Since the sale of WestImmo to Aareal Bank in 2015, Lee has been an advisor to private equity funds and family office funds. He is a board member of Simplifika Asset Management, a residential developer specialized in high end build to rent projects
Chile Representative Office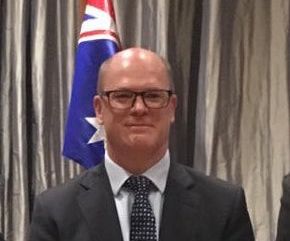 Chris Eager is a mining engineer with an MBA who has spent the majority of his career in Resources corporate development and finance. As a banker for NM Rothschild & Sons he provided debt finance for the development of six Greenfield mining projects and as a principle has raised capital and listed and managed one mining company on the ASX and two on the London Stock Exchange.

Chris has extensive experience as a director of public companies with operations in Latin America, the United Kingdom, Australia, Singapore and Sub-Saharan Africa.
Chris was a fund manager for ECAT development capital, which was an ASX listed Pooled Development Fund that invested in early stage companies in the Technology Sector.
Oscar Vigliani has extensive international experience in Banking, Corporate Finance, M&As, Business Development, Debt Restructuring and Portfolio Management, with thorough exposure to a wide range of industries, including Mining, Energy, Real Estate, FMCG, Healthcare, Agribusiness and Manufacturing among others.
Most of his professional and academic development took place in Sydney and Melbourne (Australia) where he lived for 15 years.
Oscar worked in Corporate, Institutional and Investment Banking at the largest banks in Australia & New Zealand. He held senior management and executive roles in HSBC, ANZ Bank, Commonwealth Bank, National Australia Bank & Westpac.
Oscar holds an MBA (Honors) from Australia, and a Bachelor of Agricultural Engineering from Argentina.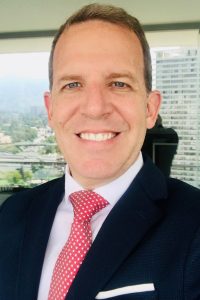 Macarena Fuentes holds a Bachelor of Business, major in Management from Edith Cowan University and a Bachelor of Laws from University of Canberra, both in Australia. She also completed a Master of Laws (Government and Commercial Law) from the Australian National University.
Macarena started her career working for government departments within the legal and commercial areas. She then moved into the area of litigation management for Kemps Petersons Receivables, a debt recovery agency in Sydney, where she was in charge of starting legal proceedings for a wide range of businesses.
Since returning to Chile in 2016, Macarena got involved with the Australian Trade and Investment Commission and then started working as a Business Development Manager for Australian companies within the mining, technology and transportation sectors, identifying opportunities, sales, project management, building strategic partnerships and identifying initiatives for new product development.
Senior advisor
Real estate
Madrid
Mariano Rodríguez is a seasoned banker and real estate expert who leads Cognitive's RE practice.
Mariano Rodríguez started his career at GESFONDO, the investment fund manager of Banco Urquijo. He then moved to work at BGF and BEX (now group BBVA) as head of the financial analysis department and investment department respectively. Following which, he was incorporated as head of the Madrid region at La Caixa (now Caixabank).
During his career, Mariano funded a wide variety of corporate and real estate projects. As part of HRA Consulting and Loggia Architecture & Engineering he worked with the main real estate companies in Spain (Vallehermoso, Espacio, Hansa, Monthisa, Pryconsa, Urbalia, Nozar, Urbis, Hercesa).
 He then worked as a property developer and investor for over thirty years, working on the full spectrum of RE projects, from Core to Value Add and Development transactions. During these years, Mariano carried out transactions with practically every major and medium-sized property developer and construction company in Spain, while holding a number of executive and non-executive positions in RE companies such as Idea Holdings (Luxembourg Soparfi of Banque Nationale de Paris and investors from Kuwait).
In 2008 Mariano founded Overseas Infrastructures & Services (OI&S), a civil engineering company for the development of projects in Eastern Europe, Africa, Latin America and the USA. During these years, they have invested in a number of projects, some of which are progressing today including: "Playa Caleton" and "Las Tiras" in the Dominican Republic, Sancti Petri Project (Cadiz, Spain) and Hotel Project in the Arts District Miami.  
In addition, Mariano also held the position as director of the largest family group in Castilla-León, the MRS group of Salamanca, where he was leading the financial restructuring of the group subsidiaries including the construction arm, F&B factories, and real estate assets.
Mariano has participated as a guest speaker covering real estate topics (such as valuations in the mortgage market) at a number of conferences and universities including IE Business School, University of Salamanca, BEE Foundation among others.