charles.thoma@cognitivecf.com
+34 645 834 828
Charles Thoma is Managing Partner and founder of Cognitive Corporate Finance.
Charles started his career with KPMG's Corporate Strategy group in London in 1993, where he advised large European companies on international expansion, market reviews and corporate development plans. In 1999, he moved to Paris to help set up KPMG's Strategy group, where he advised a number of French clients such as: Pierre & Vacances, Maison de la France, RATP and La Poste on strategy and reorganization issues.
In 2000, he transferred to KPMG's Restructuring group, which subsequently became Kroll Talbot Hughes and where he stayed until 2008. Charles advised a variety of European corporations, investment banks and PE houses on stressed and distressed situations relative to their investments. For two years he worked with OCP, a large, 18,000-employee, Moroccan mining group to regain control of its underperforming activities, to restructure its balance sheet and to address a wide range of problems associated with subsidiaries and JVs in other continents.
Simultaneously, Charles worked on a range of operational restructuring, bankruptcy, and ailing structured finance and securitization projects. These included: leading the contingency planning and crisis management efforts for Gate Gourmet in the UK as part of its turnaround and return to profitability; assisting with Swiss Air's exit from AOM, Air Liberté and Air Littoral through formal bankruptcy proceedings; and developing exit, restructuring and redundancy plans for foreign corporations operating in the French market.
In 2008, Charles joined Alvarez & Marsal, where he led the crisis management and stabilization efforts of a number of Lehman Brothers Holdings Inc. (LBHI) entities as part of the group's Chapter 11 proceedings. He successfully sold Banque Lehman Brothers, Lehman Brothers Asset Management France and Italy and handled, through Sauvegarde proceedings, the equity held by LBHI in the Cœur Défense RE transaction and one of its largest and most complex securitizations (over €1.6bn). In addition, Charles led the disposal of a €100m Italian RE portfolio that Lehman Brothers had as a JV while acting as executive board member of the holding company.
In addition to capital raises and disposals, Charles is an expert in the areas of Restructuring, Asset acquisitions / disposals, Debt restructurings, restructuring Securitizations and Structured finance transactions. In addition, he has held a number of CRO and interim board positions.
He holds a Bachelor's degree from the University of North Carolina at Chapel Hill and earned an MBA from the Institut Supérieur de Gestion. A Belgian national, Mr. Thoma is fluent in French, English and Spanish, has a working knowledge of Italian and speaks a rusty Russian.
Senior Director
Paris and Beirut
marwan.firzli@cognitivecf.com
+33 672 99 86 13
+961 3 080 083
Marwan Firzli is Senior Director at Cognitive Corporate Finance.
 Marwan started at as an acquisitions analyst and junior asset manager with Archon Group (France), a wholly owned subsidiary of Goldman Sachs specializing in Real Estate. After his MBA, he joined Morgan Stanley Securitized Products Group as a real estate loan originator and structurer in Paris and London for the European Loan Conduit (ELOC) securitizations series.
In that role, he originated Real Estate loans ranging from $6 million to $100 million per property and participated in group loan-underwriting efforts on portfolios frequently exceeding $1 billion: Toys'R'Us European retail portfolio, warehouse portfolios, Portuguese Government Sale and Lease Back, EDF residential portfolio across France, Thyssen residential portfolio across Germany, Carrefour's Spanish portfolio of hypermarkets.
He has underwritten large granular Real Estate portfolios as well as distressed assets and portfolios within bank defeasance structures. He has also assessed single properties in the $10-million range as well as trophy assets worth individually in excess of $200 million. In 2005, Marwan relocated to Beirut where he assessed multiple potential investment opportunities, and between 2007 and 2011, he participated in the structuring, fundraising, and launch of the SHUAA MENA Hospitality Fund as Fund Manager and the SHUAA Saudi Hospitality Fund as Deputy Fund Manager tasked with developing hotel properties managed by Rotana Hotels across the region.
In 2011, Marwan joined The Unit in Lebanon, where he led the advisory team on buy-side and sell-side engagements for the acquisition, sale, financing, re-financing and development of multiple properties portfolios, as well as advising on mid-size corporate finance transactions. The mandates included pre-transaction business plan, negotiations, due diligence, financing, closing, and implementation of a post-acquisition strategy.
Among the many transactions covered at The Unit, he counseled the Saudi owner of a $200m facility-management and pre-fabricated homes group of companies on value-creation ahead of search for strategic buyers, including diversification in the client-base, lengthening contract terms, controlling receivables, and searching for export markets. He also advised on the launch of Real Estate investment and development vehicles in Cyprus and Algeria, including business plan, legal structure, investment memorandum, financing memorandum, search for investors.
He holds a Bachelor of Commerce Joint Honors in Economics and Finance from McGill University as well as an MBA in Finance and International Business (Beta Gamma Sigma Honors) from Columbia Business School. Marwan is fluent in French, English and Arabic, and has working knowledge of Spanish.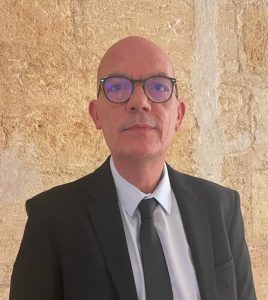 sebastien.faudemer@cognitivecf.com
‭+33 6 22 44 15 70‬
Sébastien Faudemer is Senior Director of Cognitive Corporate Finance. He is based in Paris and focuses on French tech and corporate clients.
From 1992 to 1994, Sébastien was researcher in quantitative economics at the Center for Public and Population Economics at the University of Liège.
In 1995, he began his career as an employee at the Center for Research on Savings & Legacy as Director of Quantitative Studies. In charge of modeling the Company's main recurring studies, he produced the firm's economic forecasts, in conjunction with the Banque de France, INSEE and the OECD, as well as for the main French banking and insurance institutions.
In 2000, Sébastien took charge of the Marketing & Sales Information System for the network of general agents Azur Assurances. As part of the Azur-GMF merger, in 2001 he became Marketing & Sales Manager of the Direct Insurance Company Reflex Assurances, the third brand of the Azur-GMF Group, now Covéa.
A serial entrepreneur since 2003, Sébastien created the innovative brokerage firm Assuroscope in 2006, a concept of integrated distribution in multi-channel mode, applied to the bancassurance sector.
in 2008, the innovation developed within Assuroscope took over its sector of activity, which became Wisaforce, a software publisher. The latter makes it possible to transform any website into an interactive platform between visitors and sales forces or supports. A startup supported by the French innovation ecosystem until 2015, it was sold to its main client after setting in the public sector: DGFIP, Urssaf, MSA, etc.
From 2016, Sébastien became an independent consultant in innovation financing, supporting innovative SMEs and their managers from the creation of the venture to Series A, including optimization of their funding from public sources, as well as seed rounds. In addition to fundraising and disposals, Sébastien is an expert in Data, FinTech, Deep Tech, but also in transformation and new digital uses.
Of French nationality, Sébastien is a graduate of the Paris School of Economics and holds a Masters Degree in Applied Mathematics in Social Sciences from the University of Paris I.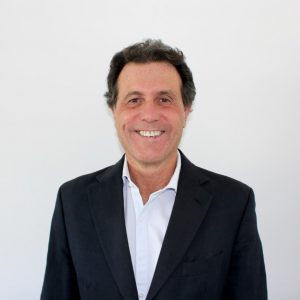 luis.armangue@cognitivecf.com
‭+34 649 439 887‬
Luis Armangué is Senior Director of Cognitive Corporate Finance, based in Madrid.
his first years of experience based in Madrid since 1991 until 1997 were in stock markets and capital markets, first at the Japanese securities firm Nomura (largest by market cap), followed by Banco Central Hispano, at the time, one of Spain's main banks.
At Nomura, Luis was engaged in foreign markets equity and equity-related (convertible bonds and warrants) to domestic institutional investors, such as investment funds and pension funds. Following this, at Banco Central Hispano, Luis acted as sales trader for matador bonds (eurobonds denominated in Spanish peseta) for foreign institutional investors, mainly in private banking.
after a two-year MBA, Luis redirected his professional career to corporate finance. In 1999, he joined AB Asesores (Spanish investment bank), at the same time that Morgan Stanley announced the acquisition of the firm, focused on the middle market and family businesses. At AB Asesores Morgan Stanley, the focus was both on M&A for Spanish corporates and financial consulting for public-related enterprises, such as AENA and RENFE (airport and railway operators, respectively).
In 2001, the management team of (former) AB Asesores's Corporate Finance and Private Equity businesses bought back the firm's activities through an MBO, and founded a new investment bank N+1 (today, Alantra), which soon became the largest, most successful and most profitable Spanish corporate finance firm focused on the middle market. Luis's role was mainly in M&A both for non-listed and listed companies, engaging in cross border private equity transactions.
After spending three years with N+1, Luis launched the Renta 4 Corporate business line for Renta 4, a Spanish securities firm, under the name of Renta 4 Banco (now listed on the MSE). This division has grown over the years, and later concentrated on the alternative equity market (MAB) and fixed income market (MARF).
In 2012, Luis moved to IMAP Lynx, a corporate finance firm part of the IMAP global network, and focused on companies engaged in M&A or capital raises. The heterogeneous nature of the worldwide member firms with respect to specialties and sector experience showed there was a gap in the market, which Luis decided to explore by creating a specific platform dedicated to that sector.
At Cognitive Corporate Finance, Luis leads projects in Iberia and more broadly in Europe.
Luis holds a double degree in Business & Management and Law (ICADE E-3) and an MBA from RSM. He is fluent in English and Spanish, has a working knowledge of French, and able to communicate in Italian.
Luljana Dollani is a graduate from University of New York Tirana, with a Bachelor of Business Administration degree in Finance, and an exchange semester in Middle East Technical University.

Luljana joined CCF in 2022 and is focusing on transactions in Europe, advising corporates as well as investment funds on capital raises and secondary transactions.
In the corporate advisory space, she focuses on technology transactions: pre-Series A, Series A and Secondaries. In the Real Estate space, she focuses on Offices and Logistics.
As part of her studies, Luljana has also worked as Treasurer and Fundraiser of Charity Club in UNYT, Tirana, as well as a Personal Banker intern at Tirana Bank in Albania.
Prior to joining CCF, Luljana worked as a Derivatives Trader, Trading Senior, Senior Account Manager and Financial Securities Sales Agent with Smartcom Sh.A in Tirana.
An Albanian national, Luljana speaks Albanian, English and has a beginning knowledge of German.
luljana.dollani@cognitivecf.com
+355 68 409 4941‬
christophe.pokk@cognitivecf.com
‭+44 7544 912590‬
Christophe has +10 years of experience in investment, capital markets, origination, acquisitions, advisory, performance improvement and management.

Christophe was Partner & Managing Director of a private equity boutique company, Novel Capital, based in London. He has worked with venture capital firms, institutional investors, private equity firms, start-up companies, SMEs, corporations, family offices, real asset developers and asset managers, by managing investment strategies of limited & general partners and clients, including origination, acquisitions, corporate & project finance, underwriting and asset management.

Christophe co-founded Consorto in 2017, which won the BUILD Real Estate and Property Award 2019 & 2020 for the Best Pan-European Commercial Real Estate Marketplace and the CorporateLiveWire Real Estate Technology Company of the Year 2020 and the Fin Tech 2020 and Artificial Intelligence awards 2020 hosted by Wealth and Finance International.
Christophe is an advisor to the Valkin Group (founder of Elite Models London), which is a family office that has interests in media, fashion, real estate, private equity, film and trading.
Christophe is a Mentor to Oneday, a start-up platform backed by Playfair Capital, Plug and Play Ventures, Flint Capital, RLC Ventures, Joyance Partners and The Fund.
Christophe's specialties are managing complicated transactional situations and developing tailored solutions, having experience in working on landmark transactions in Europe. Christophe's expertise is mainly in Real Assets, Technology, Entertainment (including Film, Music, Fashion, Sports) and Health & Wellness.

Over €4 billion of issued transaction terms in Europe
Extensive experience in joint ventures and project finance for mid & high cap market transactions
Hassan Beidas is a Senior Advisor for Cognitive Corporate Finance, based in Kuwait (Middle East).

Hassan played a key role in expanding his family business, which was founded in 1954, specialized in construction, Real Estate, acquisition and Venture Capital in Kuwait, Lebanon, London, Houston and Washington, DC.

Hassan started off his career in 1993 at FMB Management Group, based in Houston, Texas, where participated in construction and engineering projects, budgeting each phase, analyzing designs, proposing and reviewing engineering activities in coordination with activities performed by the developers, contractors and architects.
In 1997, he set up Arab Bureau for Commerce and Real Estate (ABCR) in Lebanon to develop Real Estate projects in prime areas of Beirut. His role became more financial than technical, as he not only undertook feasibility analysis for projects, coordinating with contractors and architects, but also arranged financing. For those projects under development, he carried out promotion and marketing activities in order to sell the assets.
From 2004 to 2012 at the same time as he acted as general manager for ABCR, he undertook business development for international markets on the Arab Center for Commerce and Real Estate (ACCR) from Kuwait. He worked extensively on BOT projects in the Gulf region and established a consortium with international firms for project execution.
Additionally, since 2010, Hassan has been acting as a financial advisor to a member of the Kuwaiti royal family, monitoring and advising on financial investments globally across a wide range of asset classes, analyzing the cost structure and performing optimization strategies including exits and asset allocations strategies in line with the client's risk profile.
Among his recognition merits, he has been chosen for Who's Who in 2002-03 among individuals who demonstrated leadership and achievement. Additionally, he is a member of the World Economic Forum "Crans-Montana Club" and a frequent guest speaker at international events designed to attract and foster investments in countries with distressed economies, as well as publisher of economic articles in leading international newspapers.
Hassan holds a Bachelor's degree in Engineering from the University of Southern California and a Masters of Engineering Management from George Washington University. He is fluent in English and Arabic.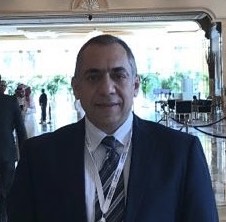 hassan.beidas@cognitivecf.com
+‭965 6607 2109
lee.mays@cognitivecf.com
+34 659 857 841
Lee Mays is a Senior Advisor at Cognitive Corporate Finance.
Lee started his career in corporate finance as a relationship manager in the Citibank North American Bank Group, where he specialized in the origination and underwriting of long-term variable rate bonds for not-for-profit healthcare chains. He moved to Citicorp Real Estate in Madrid in 1988, where he originated and underwrote singular project finance transactions including the development of the Parque Sur regional shopping center and the Senior and Junior debt for the Castellana 278-280 speculative office project that became the headquarters for Repsol.
In 1993, Lee joined Argentaria as Director in their newly formed real estate business unit for development of residential and commercial properties. He was team member and/or project manager for multiple investments including a 1.000 home residential development portfolio in four Spanish capitals, the Operación Chamartín now re-branded as Madrid Nuevo Norte, and Argentaria Propiedad, F.I.I., one of the first three REITs in Spain.
In late 1996, Lee joined Hines as one of two project managers for the Diagonal Mar project, a 34 hectare mixed-use project in Barcelona including 340.000 m2 of retail, residential, office and hotels. Other projects spearheaded by Lee were the award winning Pórtico office building and the iconic Zielo Shopping retail center in Madrid.
In late 2007, Lee returned to real estate project finance as the Managing Director in Spain for Westdeutsche ImmobilienBank, where he oversaw a 1.5 billion euro portfolio of performing and non-performing commercial mortgage loans.
Since the sale of WestImmo to Aareal Bank in 2015, Lee has been an advisor to private equity funds and family office funds. He is a board member of Simplifika Asset Management, a residential developer specialized in high end build to rent projects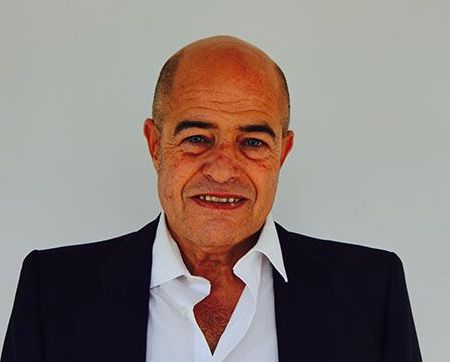 Senior advisor
Real estate
Madrid
Mariano Rodríguez is a seasoned banker and real estate expert who leads Cognitive's RE practice.
Mariano Rodríguez started his career at GESFONDO, the investment fund manager of Banco Urquijo. He then moved to work at BGF and BEX (now group BBVA) as head of the financial analysis department and investment department respectively. Following which, he was incorporated as head of the Madrid region at La Caixa (now Caixabank).
During his career, Mariano funded a wide variety of corporate and real estate projects. As part of HRA Consulting and Loggia Architecture & Engineering he worked with the main real estate companies in Spain (Vallehermoso, Espacio, Hansa, Monthisa, Pryconsa, Urbalia, Nozar, Urbis, Hercesa).
 He then worked as a property developer and investor for over thirty years, working on the full spectrum of RE projects, from Core to Value Add and Development transactions. During these years, Mariano carried out transactions with practically every major and medium-sized property developer and construction company in Spain, while holding a number of executive and non-executive positions in RE companies such as Idea Holdings (Luxembourg Soparfi of Banque Nationale de Paris and investors from Kuwait).
In 2008 Mariano founded Overseas Infrastructures & Services (OI&S), a civil engineering company for the development of projects in Eastern Europe, Africa, Latin America and the USA. During these years, they have invested in a number of projects, some of which are progressing today including: "Playa Caleton" and "Las Tiras" in the Dominican Republic, Sancti Petri Project (Cadiz, Spain) and Hotel Project in the Arts District Miami.  
In addition, Mariano also held the position as director of the largest family group in Castilla-León, the MRS group of Salamanca, where he was leading the financial restructuring of the group subsidiaries including the construction arm, F&B factories, and real estate assets.
Mariano has participated as a guest speaker covering real estate topics (such as valuations in the mortgage market) at a number of conferences and universities including IE Business School, University of Salamanca, BEE Foundation among others.